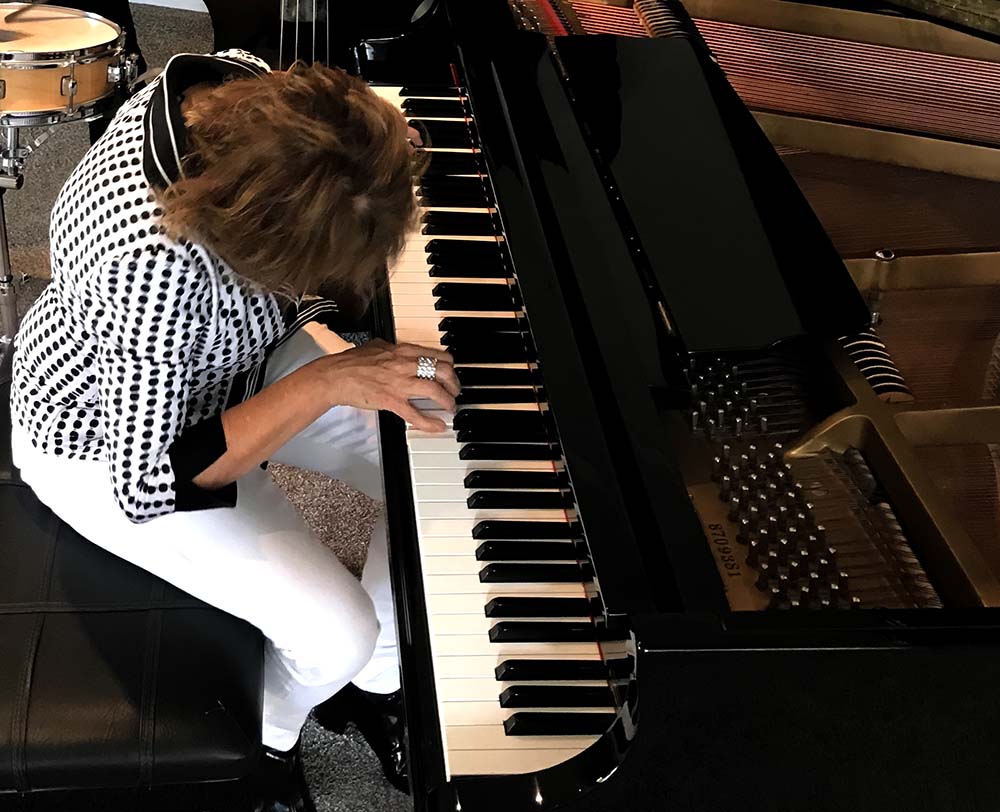 Jan Preston has composed music for hundreds of documentaries, documentary series, drama and educational films, and has won 3 Awards for her Filmscores.
She composed the Theme to ABC TV's Australian Story (2000 to 2006) and has written and performed live scores for silent movies.
Awards
AN IMAGINARY LIFE
Best Music in A Documentary
Australian Guild of Screen Composers
An Imaginary Life is a documentary about David Malouf, widely considered to be one of Australia's greatest writers. The film is richly illustrated with rare archival footage and evocative dramatisations from his books, and has superb narrations of his works performed by Australian actor Jeffery Rush.
ILLUSTRIOUS ENERGY
Best Feature Film Music
NZ Listener Film and TV Awards
Illustrious Energy is an award winning NZ drama directed by Leon Narbey about Chan and his older mate Kim prospecting for gold in 1890s Otago. Marooned until they can pay off their debts, the film gives a brilliant and honest view of the racism faced by Chinese immigrants at this time. Spectacular cinematography reveals the magnificence and beauty of the South Island landscape.
MY YEAR WITH HELEN
Nomination Best Feature Film Music
NZ Film Awards
My Year With Helen is an observational feature documentary about New Zealand's first elected female Prime Minister, Helen Clark, attempting to become the United Nations' first ever female Secretary-General. Director Gaylene Preston's cameras follow this inspirational woman campaigning for Secretary-General while also carrying out her work as Administrator of UNDP. The film conveys how tough it is to break the remaining glass ceilings.
PICTURES
Best Feature Film Music
Asian Film Festival Kuala Lumpur
Theme to "AUSTRALIAN STORY"
This "Australian Story" theme was used for six years (2000 – 2006) every Monday night on ABC TV, and it has a fascinating back-story that Jan tells when doing her live shows!
FRANK & DAZ TAKE ON THE WORLD
Boston Marathon extraordinary event
The story of how Daz overcame many challenges, with the help of friend Frank, to run in the Boston marathon.
BILLAL
The story of how a Sydney family dealt with a life-changing event with dignity and perseverance.
RISKING OUR KIDS
Dr Fiona Stanley's work in child health care
What we have (and haven't done) in looking after our next generations
Theme to "DYNASTIES"
Theme to the iconic ABC TV Series "Dynasties", which tells the stories of Australian families that established Dynasties, and the problems that emerge over the generations.
Film Music Bio
Directors, producers and production companies Jan has worked with include ABC TV, FILM AUSTRALIA, NFSA, AFTRS, Judy Rymer, Tom Zubrycke, Gaylene Preston, Martha Ansara, Laurie Critchley, Ray Quint, Robynne Murphy, Jessica Douglas-Henry, Robin Newell, Leon Narby, Don Featherston, John Maynard and more.
Jan has also composed and performed Silent movie soundtracks for the Sydney Film Festival, Art Gallery of NSW,
Melbourne International Film Festival, Museum of Contemporary Art, Sydney Opera House, New Zealand Film Archive, Arc Cinema Canberra, Mercury Cinema Adelaide, Chauvel Cinema Paddington, Events Cinema Bondi, Woodford Folk Festival and the Illawarra Folk Festival.
Her score for The Kid Stakes has been recorded and released on DVD by the National Film and Sound Archive.
Silent Movie scores include:
Australian Tal Ordell's The Kid Stakes, Australian McDonagh Sisters The Cheaters , Harold Lloyd's Girl Shy, The Lost World, The Merry Widow, On Our Selection, Girl of the Bush, Fritz Laing's The Spy, Ernst Lubich's So This Is Paris, Wonderful Wizard of Oz, The Empire Builders, Alfred Hitchcock's Blackmail, and other shorts.